.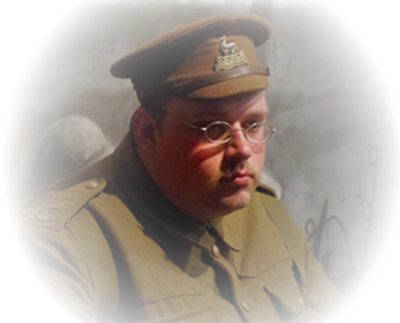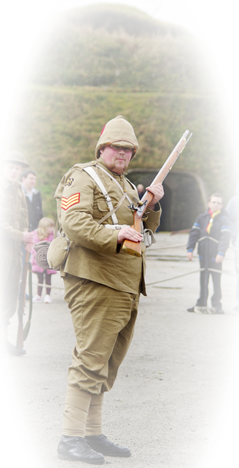 Other Aspects of Rich in History
Our presenters are also available for film work. Recent work has included assignments for Staffordshire University media students and music videos.
Other filming has included Dim Byd for S4C, The Sainsbury's 2014 Christmas Advert, BBC TV's "Liverpool's Giant War" and "Preston Passions" for the BBC and short cinema promotional films such as Pearl and Dean's "Back of the Head", "The Long Way Home" and the forthcoming film "Can You Hear Me?".

Richard was also Armourer for the location filming of the 2018 remake of "Journey's End". He has recently worked on an episode of the BBC's "Antiques Roadshow". Richard has also worked with "Up 'n' at 'em History" on various projects, including events at RAF Hendon Museum and RAF Cosford Museum as well as Aston Hall, Birmingham.
This website is currently under construction
Please visit my personal website to find out more.